Schoolies Pics
Schoolies pics of Jazmin's Schoolies trip... in Cavil Ave, Surfers Paradise and other schoolies pics at the Gold Coast.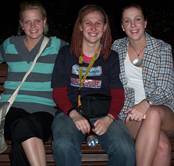 This is my Auntie Bri (middle) with two ppl at Gold Coast Schoolies, having a chat - I was just sitting around waiting for them as usual.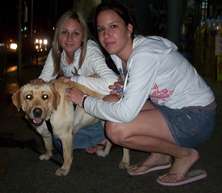 The girl on the right - her name is Jazmin too! So had to get a pic with her. She was real nice and talked to us for ages.

This is me with some random people we met in Surfers Paradise.